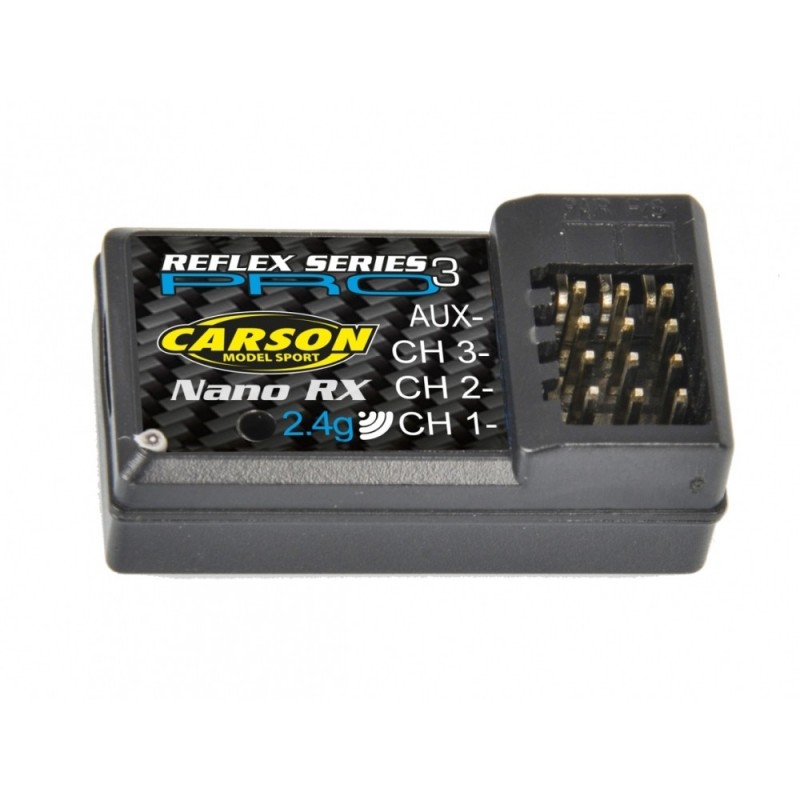 
 
Carson Reflex Pro 3 Nano 3 Channel Receiver Compatible with Reflex Pro3, Reflex stick 2, MultiPro (not for part number 500501004) Also suitable for Carson Reflex radios (part numbers: 500500052, 500500053, 500500090, 500500091, 500500054, 500500055, 500500056, 500500517, 500501006, 500501003)
Read more
Paiement sécurisé

Livraison 24/48h

Paiement 3X
Cheaper elsewhere?
Help us to offer you the best price on the product "Reflex Pro 3 Nano 2.4Ghz 3 Channel Receiver Carson"
To help us improve your experience on our site, we are always interested in hearing from you!
And offering you the best possible price is one of our priorities, so if you find one of our products cheaper elsewhere on a competing European site, please let us know by filling in the form below.
We will evaluate the possibility of matching.
Technical specifications
Number of channels : 3
Modulation : 2.4Ghz
Dimensions : 35x20x13mm
Weight : 6.0g
Voltage: 6V max
x